Definition
Net Neutrality (open internet)
Net Neutrality is the principle that data packets on the Internet should be moved impartially, without regard to content, destination or source. The Net Neutrality principle holds that wired and wireless internet service is a utility like gas, water, electricity and landline phone service; it should be available to everyone and subject to government regulation. The term came from "Network Neutrality, Broadband Discrimination," a paper written by Columbia Law School professor Tim Wu in 2003.

Download this free guide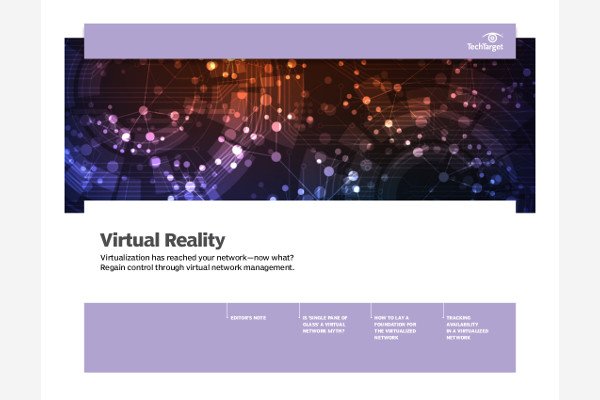 Download: Overcome Virtual Network Management Challenges
The virtualized network poses challenges to network management systems -- and as more hardware components become virtualized, that challenge becomes even greater. This handbook discusses the steps IT must take to both build and corral their virtualized infrastructure.
By submitting your personal information, you agree that TechTarget and its partners may contact you regarding relevant content, products and special offers.
You also agree that your personal information may be transferred and processed in the United States, and that you have read and agree to the Terms of Use and the Privacy Policy.
In the United States, internet service providers (ISPs) and the Federal Communications Commission (FCC) disagree over whether broadband internet should be regulated by the government. The most recent open internet battle resulted from a 2010 FCC order that U.S. internet broadband providers should be held to the same regulations as telecommunications carriers that are required to offer fair and equal access to landline telephone service. The order classified broadband internet as a utility rather than a service that should be priced according to market demand.
Although no country is in charge of regulating the internet, the FCC has considerable influence over communications regulations in the United States, stemming from Title II of the Communications Act of 1934, which classified telephone companies as "common carriers." Common carriers can offer utility services to the general public under license or authority provided by a regulatory body, in this case, the FCC. Sixty-two years later, the Telecommunications Act of 1996 amended the 1934 law and exempted the emerging internet from common carrier regulation.
Companies and organizations that filed legal challenges to the 2010 FCC Net Neutrality order included many telecommunications carriers that have offered unregulated broadband internet services for years. ISPs including AT&T, Comcast, Time Warner and Verizon favor a two-tiered internet service model that would allow them to charge content providers a premium fee for priority placement and faster speed across their carrier network pipes.
Proponents of the two-tiered model believe the model already exists in that consumers have a choice of using a slower dial-up internet service or paying a premium price for faster speed over broadband (coaxial cable, DSL or fiber optic services). In addition, ISPs prioritize traffic for quality of service (QoS). They maintain that legislating the internet is an unnecessary barrier to innovation and economic growth and could lead to internet price regulation.
Net Neutrality or open internet proponents urged the FCC to reclassify ISPs as common carriers as a simple way to give the FCC the power to legally enforce internet regulation. In 2014, a U.S. Court of Appeals struck down parts of the FCC's 2010 order, ruling that the FCC did not have the authority to extend common carrier rules to ISPs.
In February 2015, the FCC approved three open internet rules that prevent wired and wireless broadband providers from throttling or blocking internet traffic and offering paid priority internet traffic delivery. The FCC order largely targeted public internet, but it also gave regulators authority to address interconnection disputes between companies. The FCC claimed its legal authority to do so was under Title II of the Communications Act of 1934 because the section allows the FCC to use a "just and reasonable" standard to regulate providers. The rules did not specify whether internet services would be subject to utility-style regulation. President Barack Obama supported the FCC's action.
In June 2016, a U.S. federal court upheld the FCC's Net Neutrality rules that prohibit wired and wireless broadband internet companies from slowing or blocking internet content delivery to consumers. The FCC's regulations also prohibit broadband providers from giving priority or speeding up traffic from content provider websites that agree to pay higher fees for faster delivery.
The appeals court ruling will likely be appealed to the Supreme Court by entities opposing government regulation of broadband internet services.
Continue Reading About Net Neutrality (open internet)
Dig Deeper on Network Performance Management
PRO+
Content
Find more PRO+ content and other member only offers, here.