Mbps (millions of bits per second or megabits per second) definition
Mbps is not to be confused with MBps (megabytes per second). Also see Kilo, mega, giga, tera, peta, and all that.
Download this Pocket Guide to Network Management and Monitoring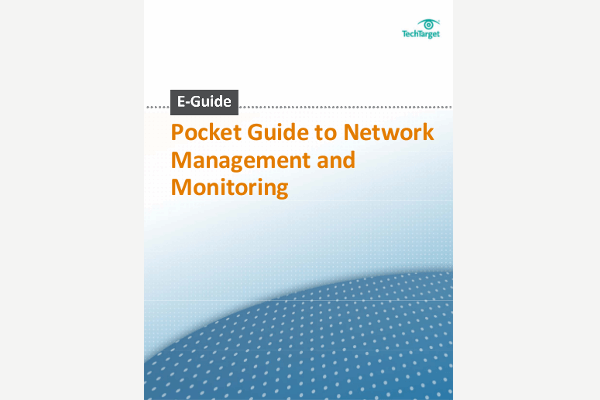 In this exclusive pocket guide, dive into the unified network pool with top networking experts. Explore important management tools, key features, and vendor approaches as well as the pros and cons of premises vs. provider-based network management systems.
By submitting your email address, you agree to receive emails regarding relevant topic offers from TechTarget and its partners. You can withdraw your consent at any time. Contact TechTarget at 275 Grove Street, Newton, MA.
You also agree that your personal information may be transferred and processed in the United States, and that you have read and agree to the Terms of Use and the Privacy Policy.

Mbps stands for millions of bits per second or megabits per second and is a measure of bandwidth (the total information flow over a given time) on a telecommunications medium. Depending on the medium and the transmission method, bandwidth is also sometimes measured in the Kbps (thousands of bits or kilobits per second) range or the Gbps (billions of bits or gigabits per second) range.
A megabit is a million binary pulses, or 1,000,000 (that is, 106) pulses (or "bits"). For example, a U.S. phone company T-carrier system line is said to sustain a data rate of 1.544 megabits per second. Megabits per second is usually shortened to Mbps.
Some sources define a megabit to mean 1,048,576 (that is, 220) bits. Although the bit is a unit of the binary number system, bits in data communications are discrete signal pulses and have historically been counted using the decimal number system. For example, 28.8 kilobits per second (Kbps) is 28,800 bits per second. Because of computer architecture and memory address boundaries, bytes are always some multiple or exponent of two. See kilobyte, etc.
Dig Deeper on Network Performance Management
PRO+
Content
Find more PRO+ content and other member only offers, here.