In some digital communication protocols, ACK is the name of a signal that data has been received successfully (for example, with an acceptable number of errors).
Technical Guide: How to Achieve Unified Network Management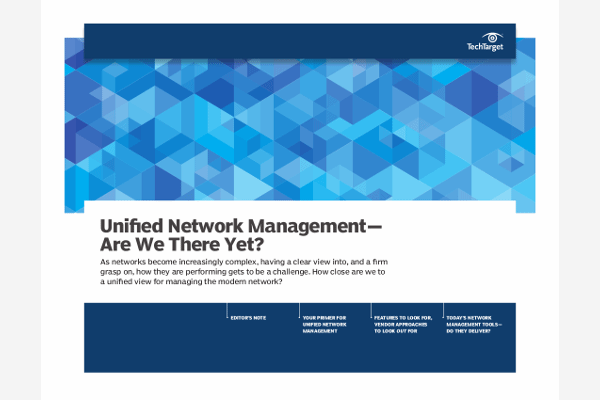 Quickly identify and resolve increasingly complex enterprise network issues. Access this comprehensive guide which reviews a holistic approach to enterprise network monitoring and the tools available to help achieve unified network management.
By submitting your email address, you agree to receive emails regarding relevant topic offers from TechTarget and its partners. You can withdraw your consent at any time. Contact TechTarget at 275 Grove Street, Newton, MA.
You also agree that your personal information may be transferred and processed in the United States, and that you have read and agree to the Terms of Use and the Privacy Policy.

The ACK signal is sent by the receiving station (destination) back to the sending station (source) after the receipt of a recognizable block of data of specific size. In order to be recognizable, the data block must conform to the protocol in use. When the source receives the ACK signal from the destination, it transmits the next block of data. If the source fails to receive the ACK signal, it either repeats the block of data or else ceases transmission, depending on the protocol.
The ACK signal is usually an ASCII character that is reserved for that purpose. In some protocols, there are various ACK signals that indicate the successful reception and recognition of specific commands, such as power-down or standby.
Compare NAK.
This was first published in
August 2006
Dig Deeper on Network Monitoring
PRO+
Content
Find more PRO+ content and other member only offers, here.