6to4
6to4 is a tunneling mechanism used to transfer IPv6 (Internet Protocol version 6) packets over an IPv4 infrastructure, typically the IPv4 Internet. The 6to4 mechanism was created to support coexistence of both versions during the transition to IPv6, which is expected to take years. (Continued)
Looking for something else?
What is 6to4?
Next-Gen WLAN: How 802.11ac Will Change Your Network Forever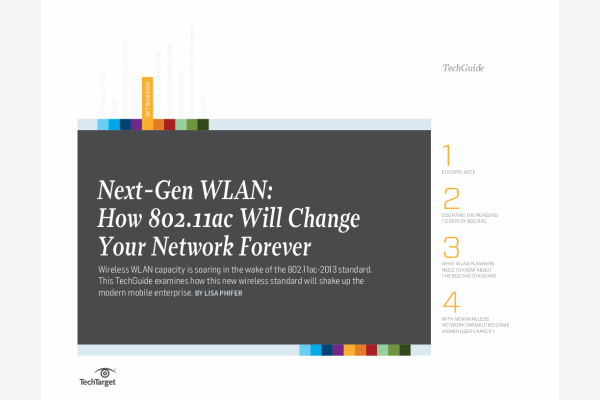 The IEEE 802.11ac-2013 standard is approved – but what does this mean for your network? Hear from experts on what this means for WLAN data rates, and why the WLAN will soon be a viable alternative to Ethernet.
By submitting your personal information, you agree to receive emails regarding relevant products and special offers from TechTarget and its partners. You also agree that your personal information may be transferred and processed in the United States, and that you have read and agree to the Terms of Use and the Privacy Policy.

6to4 is a tunneling mechanism used to transfer IPv6 (Internet Protocol version 6) packets over an IPv4 infrastructure, typically the IPv4 Internet. The 6to4 mechanism was created to support coexistence of both versions during the transition to IPv6, which is expected to take years.
The three main functions of 6to4 are:
Allocation of a block of IPv6 address space to IPv4 host.
Encapsulation of IPv6 packets within IPv4 packets.
Routing traffic between networks.
The 6to4 mechanism is well-known and widely implemented in most operating systems and routers.
Continue Reading About 6to4
PRO+
Content
Find more PRO+ content and other member only offers, here.