In 100 Mbps (megabits per second) Ethernet (known as Fast Ethernet), there are three types of physical wiring that can carry signals:
Technical Guide: How to Achieve Unified Network Management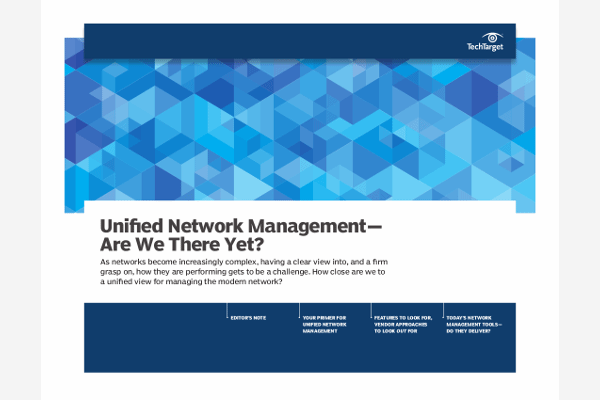 Quickly identify and resolve increasingly complex enterprise network issues. Access this comprehensive guide which reviews a holistic approach to enterprise network monitoring and the tools available to help achieve unified network management.
By submitting your email address, you agree to receive emails regarding relevant topic offers from TechTarget and its partners. You can withdraw your consent at any time. Contact TechTarget at 275 Grove Street, Newton, MA.
You also agree that your personal information may be transferred and processed in the United States, and that you have read and agree to the Terms of Use and the Privacy Policy.

100BASE-T4 (four pairs of telephone twisted pair wire)
100BASE-TX (two pairs of data grade twisted-pair wire)
100BASE-FX (a two-strand optical fiber cable)
This designation is an Institute of Electrical and Electronics Engineers shorthand identifier. The "100" in the media type designation refers to the transmission speed of 100 Mbps. The "BASE" refers to baseband signalling, which means that only Ethernet signals are carried on the medium. The "T4," "TX," and "FX" refer to the physical medium that carries the signal. (Through repeaters, media segments of different physical types can be used in the same system.)
The TX and FX types together are sometimes referred to as "100BASE-X." (The designation for "100BASE-T" is also sometimes seen as "100BaseT.")
This was first published in
April 2007
Continue Reading About 100BASE-T
PRO+
Content
Find more PRO+ content and other member only offers, here.