Evaluate
Weigh the pros and cons of technologies, products and projects you are considering.
Wireless LAN technology: A buyer's guide
This guide looks at wireless LAN technology and the evolution of cloud-controlled versus on-premises WLAN solutions. Learn what to look for when buying these products and examine the top WLAN products in the market.
Introduction
Wireless LAN technology has evolved considerably over the past few years, and most enterprises now have to decide whether to deploy a cloud-controlled or a locally managed WLAN architecture. Organizations with complex networks that are highly dependent on Internet connectivity may find it more beneficial to use an on-premises network. By contrast, enterprises with geographically diverse locations may find it better to deploy a cloud-controlled wireless LAN technology. Both options have positives and negatives. This guide will help you determine what type of wireless LAN architecture is best for your organization and which WLAN products meet your needs.
1

On-premises vs. cloud

-
Enterprise wireless LAN: On-premises vs. cloud-controlled
On-premises WLAN and cloud-controlled WLANs have distinct use cases and benefits for organizations.
Feature
Networking expert Andrew Froehlich lays out the differences between on-premises and cloud-managed wireless LAN. Continue Reading
2

Buying criteria

-
Buying a wireless LAN solution for your enterprise
Not every WLAN product will fit your organization's needs. In this section, expert Andrew Froehlich examines major criteria to consider when buying wireless LAN technology for your enterprise.
Feature
Find out the four key criteria to consider when buying an on-premises, locally managed wireless LAN for your enterprise from networking expert Andrew Froehlich. Continue Reading
Feature
Networking expert Andrew Froehlich discusses what you should look for when purchasing a cloud-controlled WLAN solution for your organization. Continue Reading

Download this free guide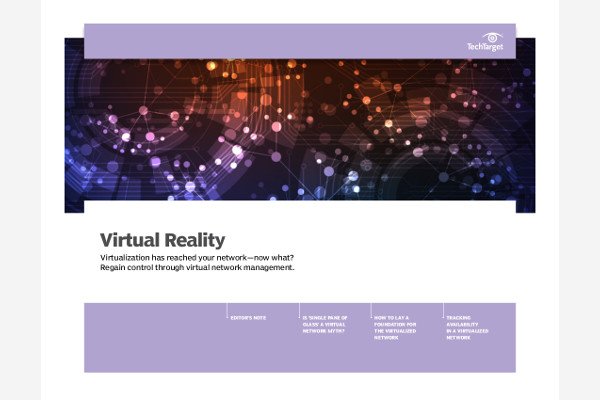 Download: Overcome Virtual Network Management Challenges
The virtualized network poses challenges to network management systems -- and as more hardware components become virtualized, that challenge becomes even greater. This handbook discusses the steps IT must take to both build and corral their virtualized infrastructure.
By submitting your personal information, you agree that TechTarget and its partners may contact you regarding relevant content, products and special offers.
You also agree that your personal information may be transferred and processed in the United States, and that you have read and agree to the Terms of Use and the Privacy Policy.
3

What to buy

-
Which wireless LAN products should I buy?
Take a look at our comparisons of the leading cloud-controlled WLAN and locally managed wireless LAN technology vendors before you make your purchasing decision.
Feature
Confused about which WLAN vendor is right for you? Expert Andrew Froehlich compares the top locally controlled WLAN products on the market. Continue Reading
Feature
Confused on which cloud-controlled WLAN products to buy for your company? Compare the best products on the market. Continue Reading
4

Top product overviews

-
A glance at the top wireless LAN products
Wireless LAN technology is an integral part of an enterprise network. Take a look at the top WLAN products on the market.