Meet the Editors
SearchNetworking.com has a team of dedicated editors who bring you the best enterprise networking information on the Web. Our staff keeps in constant contact with users and top technical experts to bring you a constant stream of fresh, original content and technical advice. Here's a look at who's behind the site: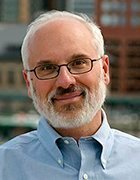 Chuck Moozakis Executive Editor cmoozakis@techtarget.com
Chuck Moozakis is the executive editor of the Networking Media Group and site editor for SearchNetworking.com. Chuck has covered networking, telecommunications, new media and print production technologies for more than 25 years. Prior to joining TechTarget, Chuck was editor-in-chief at News & Tech and also served as senior editor for InternetWeek. He can be reached at cmoozakis@techtarget.com or 303.424.0854.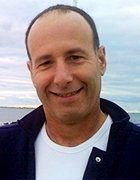 Antone Gonsalves News Director agonsalves@techtarget.com
Antone Gonsalves is news director for the Networking media group. He has deep and wide experience in tech journalism. Since the mid-1990s, he has worked for UBM's InformationWeek, TechWeb and Computer Reseller News. He has also written for Ziff Davis's PC Week, IDG's CSOonline and IBTMedia's CruxialCIO, and rounded all of that out by covering startups for Bloomberg News. He started his journalism career at United Press International, working as a reporter and editor in California, Texas, Kansas and Florida.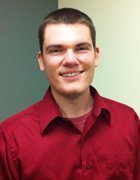 Eamon McCarthy Earls Associate Site Editor eearls@techtarget.com
Eamon McCarthy Earls is associate site editor for SearchNetworking. Since the late 2000s, he has worked as a freelance writer, covering regional topics and developing books for organizations. He has also written for DefenceWeb and several Boston-area newspapers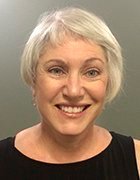 Kate Gerwig Editorial Director kgerwig@techtarget.com
As editorial director of TechTarget's Networking Media Group, Kate works closely with the editorial staff to develop relevant content for cloud service provider and enterprise audiences, including network technologies and trends, wireless networks, cloud computing services and data center architecture. Before joining TechTarget in 2007, Kate covered telecommunications and the Internet for more than 15 years for a variety of magazines, websites and wire services. She was also executive editor of Tele.com magazine, principal analyst of enterprise network services at Current Analysis, Inc., and a senior editor at CMP custom publishing, where she worked with a wide variety of technology clients targeting enterprise customers.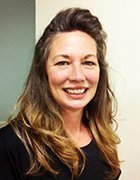 Kara Gattine Executive Managing Editor kgattine@techtarget.com
In her role as executive managing editor, Kara coordinates and oversees the creation, editing and production of editorial projects along with the site teams and contributing writers, leveraging that into comprehensive site features and multimedia for the websites in the Networking and Security Media Groups. She works closely with the editorial directors and site editors to keep our content focused on the information needs of networking and security professionals and IT decision-makers. With 17 years of experience in computer technology and over 14 years of experience covering the networking, security and mobile markets with TechTarget, Kara understands the critical issues that enterprise networking and security pros face and delivers quality content that will help them address their greatest challenges.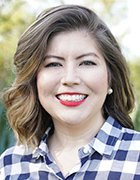 Alissa Irei Features and E-zine Editor airei@techtarget.com
Alissa Irei is features and e-zine editor of Network Evolution in TechTarget's Networking media group. Alissa was previously the site editor for SearchSDN. Prior to joining TechTarget, she worked as a news anchor, producer and reporter at NBC affiliates in Montana, and as a lead editor at a Boston-based content marketing firm. Alissa graduated from the Medill School of Journalism at Northwestern University with a master's degree in journalism.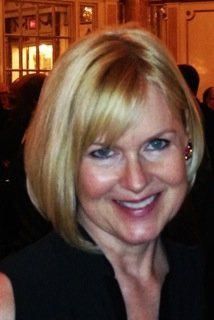 Brenda Horrigan Managing Editor bhorrigan@techtarget.com
As managing editor, Brenda produces a variety of media projects, including e-publications and multimedia content for both the Security and Networking Media Groups. She edits articles for flagship online magazines, multi-article handbooks and e-books and assists in the production of webcasts and videos. Her duties include working closely with both in-house editorial staff and industry experts and coordinating with production and marketing teams. Brenda brings to her position writing and editing experience expertise garnered over fifteen years as owner of an editorial services business and a decade as a political analyst for the federal government and a defense contractor.