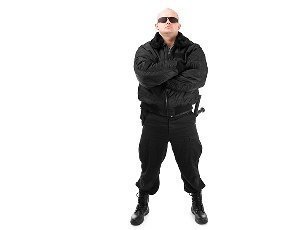 New Cisco managed security services collect enterprise network telemetry and apply real-time analysis and detection of threats.

MORE HIGHLIGHTS

NAC technology is stepping up to the plate to give better BYOD access control to enterprises.

Ruckus has announced its cloud-based Smart Wi-Fi Access Management Service, allowing businesses to monetize their public wireless networks.

Meru and Aerohive build affordable 802.11ac access points to put premium Gigabit Wi-Fi within reach of more businesses.

SolarWinds recently added dynamic baseline threshold and NOC views to its NPM increasing its value while keeping its price affordable.
Email Alerts
Register now to receive SearchNetworking.com-related news, tips and more, delivered to your inbox.
By submitting you agree to receive email from TechTarget and its partners. If you reside outside of the United States, you consent to having your personal data transferred to and processed in the United States.
Privacy
Fast Packet
As the admin and platform owner of a project, Patrick Hubbard has to monitor everything, and he coined a new term that describes that responsibility.
Expert advice

In order to facilitate an MPLS link for your VPN, you need to follow four key steps -- including a provider- agnostic design and review.

Expert Answer

As intellectual property becomes the objective of business, IT must focus more on security and flexibility.
As the large group of IT administrators and engineers filed into the IPv6 session at this year's Interop Las Vegas, they probably were expecting to hear yet another boring lecture about the importance of upgrading from IPv4. After all, it's been 15 years since IPv6 was ratified. And for propone...

More blog posts
Enterprise Networking Video
SearchNetworking experts and editors discuss tech trends and opinion on the new network.
From The Experts

Whether you are looking for advice on implementing a new technology or seeking new cost-saving strategies, our tutorials can provide guidance for a myriad of networking issues.

Access our library for technical tips and best practices today!

Start searching our database now