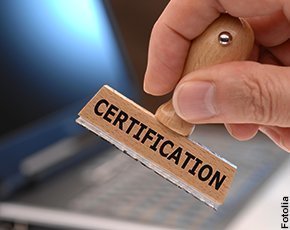 The Wi-Fi Alliance certification program continue to expand as more devices, applications and users rely on Wi-Fi for connectivity.

MORE HIGHLIGHTS

Network consultant Peter Welcher talked to SearchNetworking about the evolution of WLAN test tools as more businesses look to wireless networks.

Facebook announced at Interop that its Open Compute Project will expand its scope to include open designs for top-of-rack data center switches.

Packet loss, oversubscription, unpatched and inconsistent switch software still plague enterprise networks. Find out how engineers are fighting back.

In this week's networking roundup, bloggers advise how to use Overlay Transport Virtualization and discuss what's needed for a mature SDDC.
Email Alerts
Register now to receive SearchNetworking.com-related news, tips and more, delivered to your inbox.
By submitting you agree to receive email from TechTarget and its partners. If you reside outside of the United States, you consent to having your personal data transferred to and processed in the United States.
Privacy
Fast Packet
Expert Patrick Hubbard shares how you can make your life easier by alleviating some annoying network routing issues.
Tip

In this tip, networking expert Tom Nolle discusses how to determine when Network-as-a-Service (NaaS) is not the best option for your organization.

Tip

Glen Kemp discusses the standards and protocols that support enterprise-class wireless deployments and how they differ from consumer configurations.
Enterprise Networking Video
SearchNetworking experts and editors discuss tech trends and opinion on the new network.
From The Experts

Whether you are looking for advice on implementing a new technology or seeking new cost-saving strategies, our tutorials can provide guidance for a myriad of networking issues.

Access our library for technical tips and best practices today!

Start searching our database now